I love, love, love Japan Rail! We got the Japan East Rail Pass, which allows unlimited travel on most trains, buses, and some ferries within a large region of the country. The train is so fast, clean, and always on time.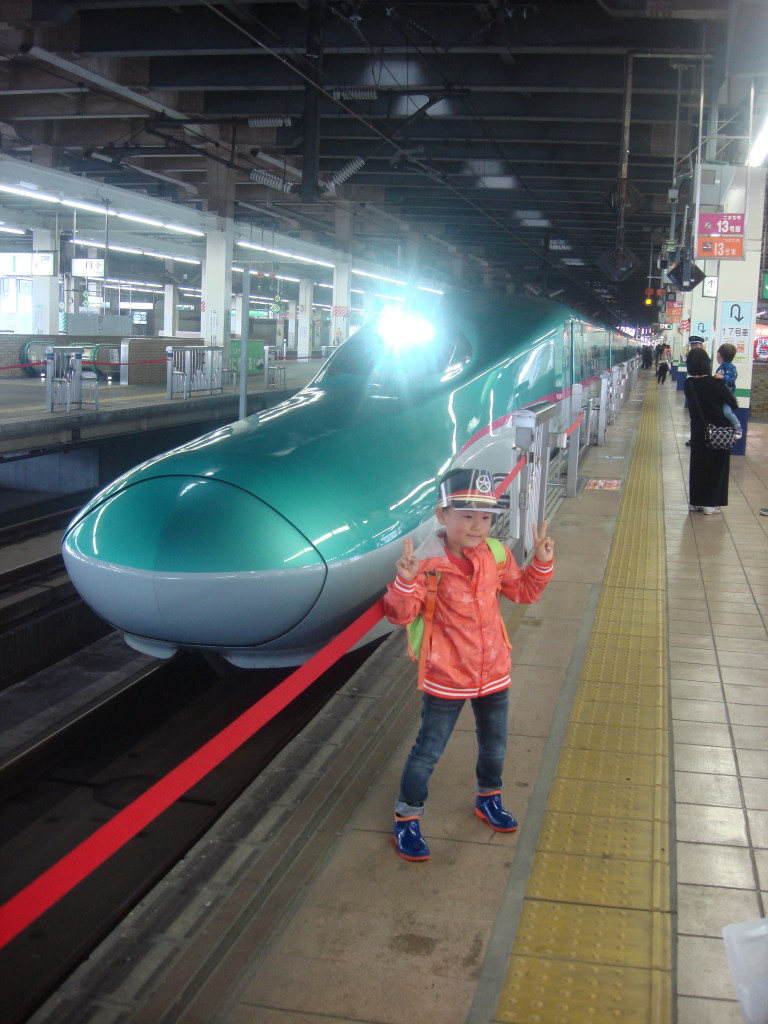 We're in Shibu Onsen, a small resort town that's famous for its onsens (natural hot springs) and snow monkeys. There are 9 onsens in the town for the private use of residents and guests of ryokans (Japanese guest houses and inns).  We're staying at Senshikan Matsuya, a small family-run inn.
The owner picked us up at the train station and then took us to the parking lot of the snow monkey park after we'd unpacked our bags. We've seen monkeys in Thailand, but these snow monkeys were swimming and bathing in hot springs. The park is busiest in the winter when the hot springs and forest are covered in snow, but the monkeys live here year-round.