We are on a 14-day trans-Atlantic cruise from Spain to Miami on Holland America's Oosterdam. Our port of call today is the beautiful island of Madeira. It is an autonomous region of Portugal located 320 miles off the coast of Morocco. I've hired Up Moutain Madeira for a full day tour of the island.
We started with the Funchal Toboggan – a huge tourist trap but still very fun! It started in the 1850s as a way to travel from the hillside town of Monte to the capital city of Funchal. It looks like a combination of love seat and Santa's sleigh and is steered by two drivers. The ride is 2 kilometers long on city streets (we had to wait for traffic a few times). The line was long at 9:45am, and we waited about 1.5 hours.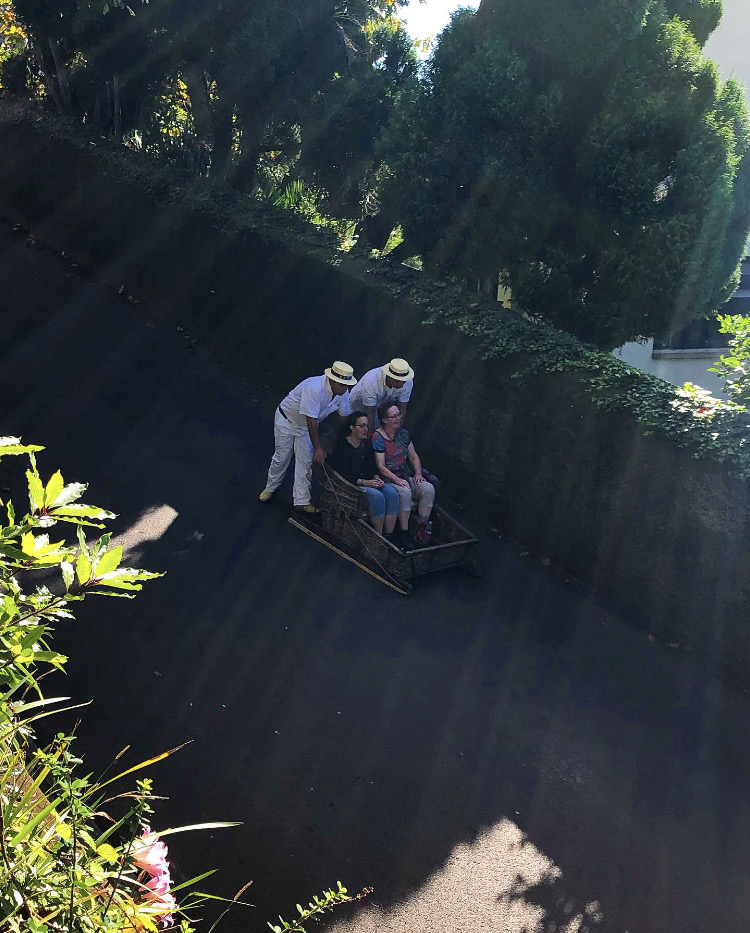 Our next stop was Camara de Lobos, a beautiful fishing village on the southern coast of the island.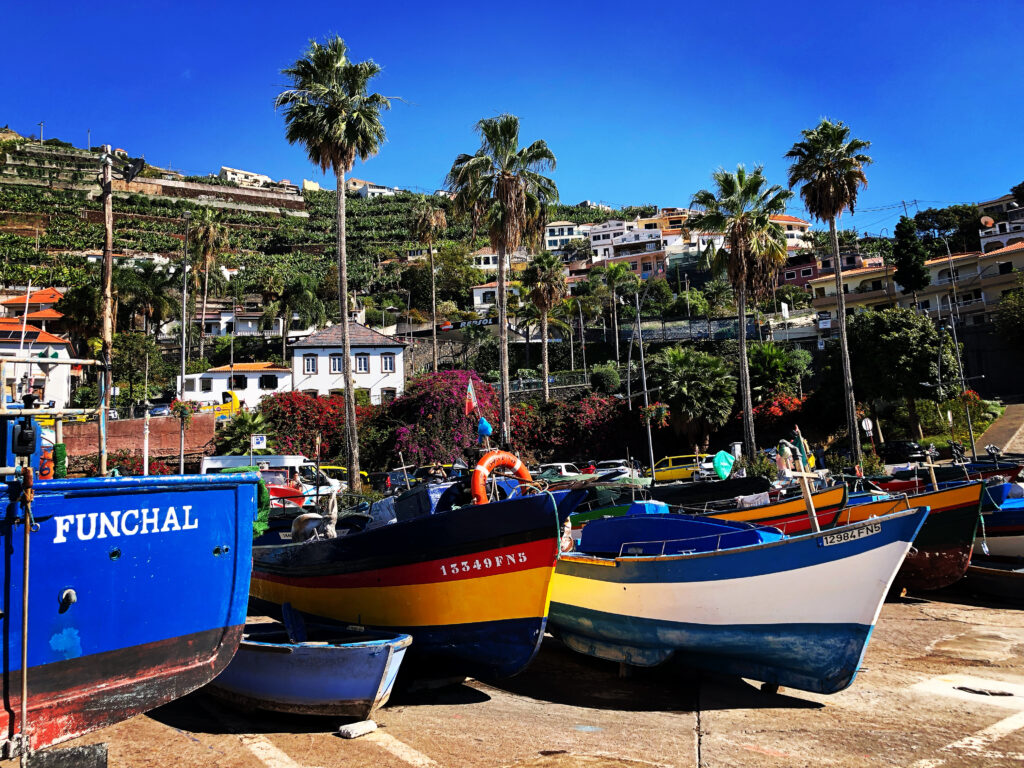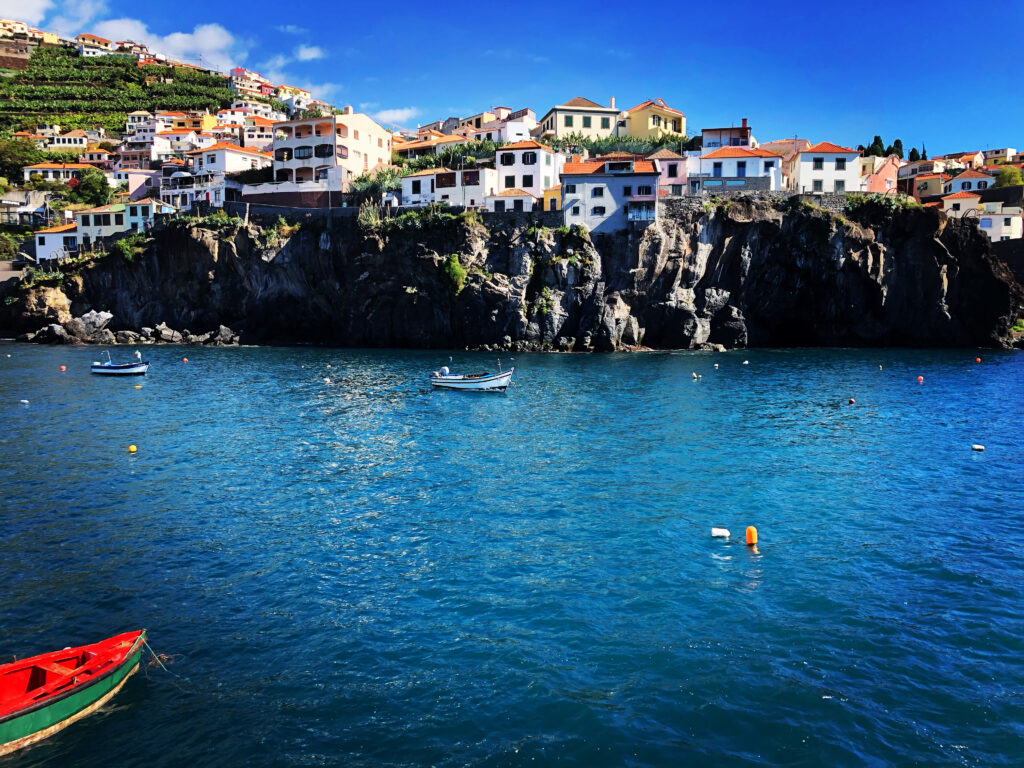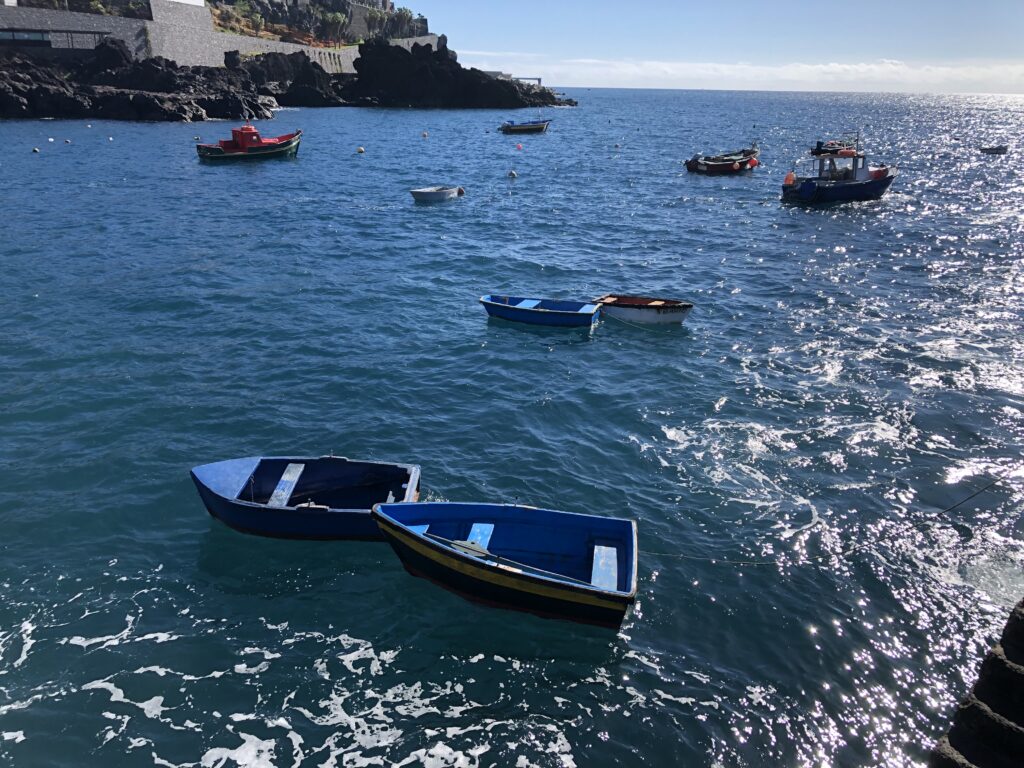 Then we drove into the countryside with banana trees, sugar cane, grape vines, and vegetables growing on terraces up the mountain.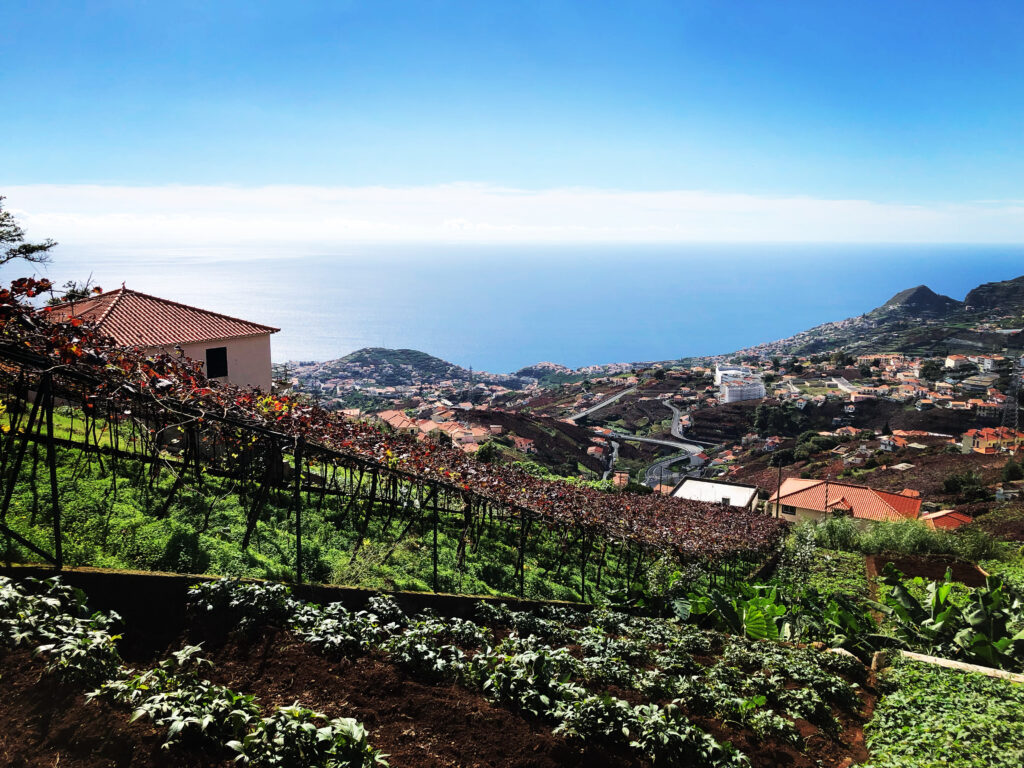 Next was a gorgeous view of Nun's Valley, a mountain pass where nuns hid during an attack by French pirates in the 1500s.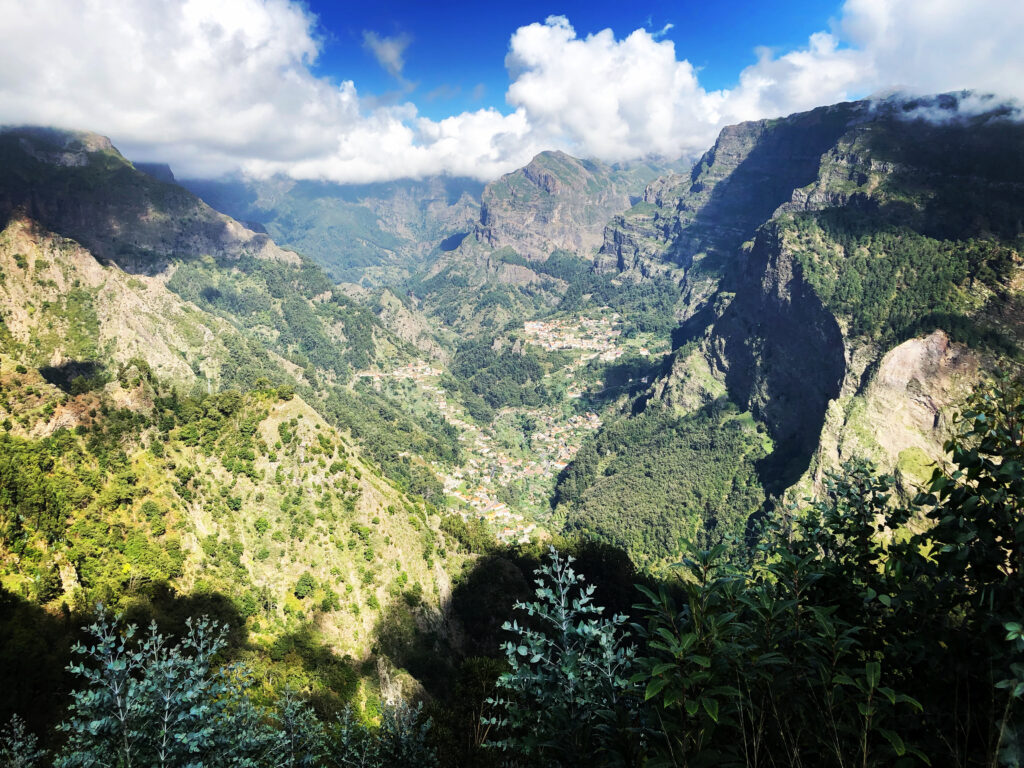 One reason I hired Up Mountain Madeira is because they offer 4×4 tours in jeeps that belonged to the Portuguese army. We drove on dirt roads that wound through gorgeous forests that smelled amazing due to the eucalyptus and mimosa trees.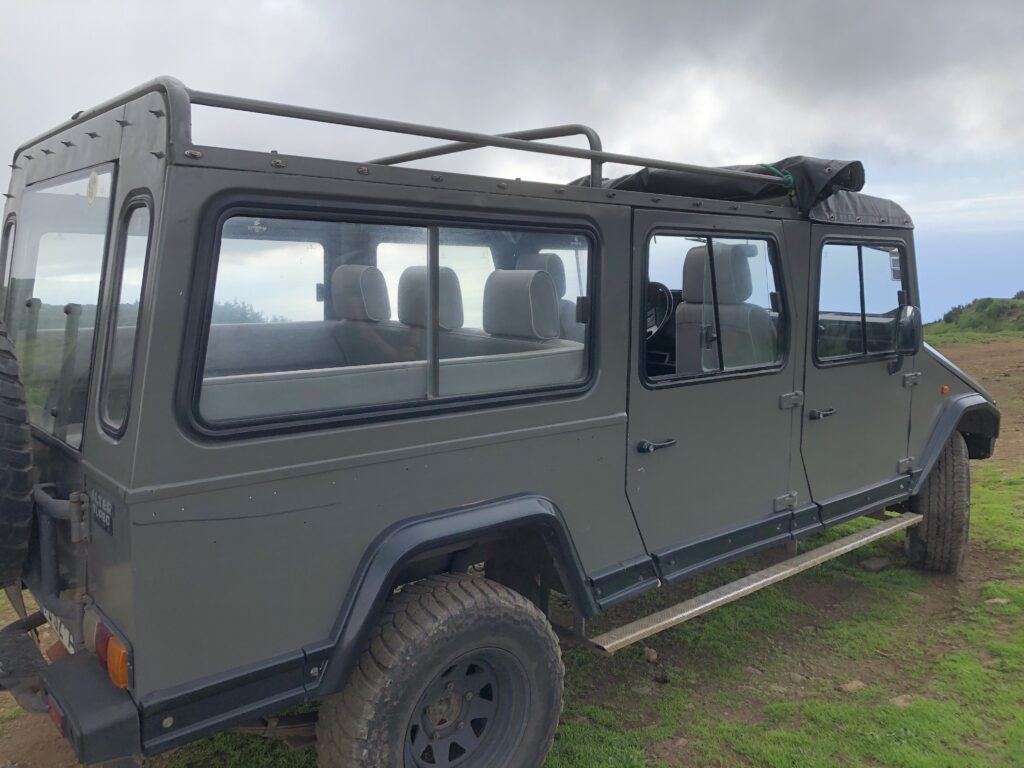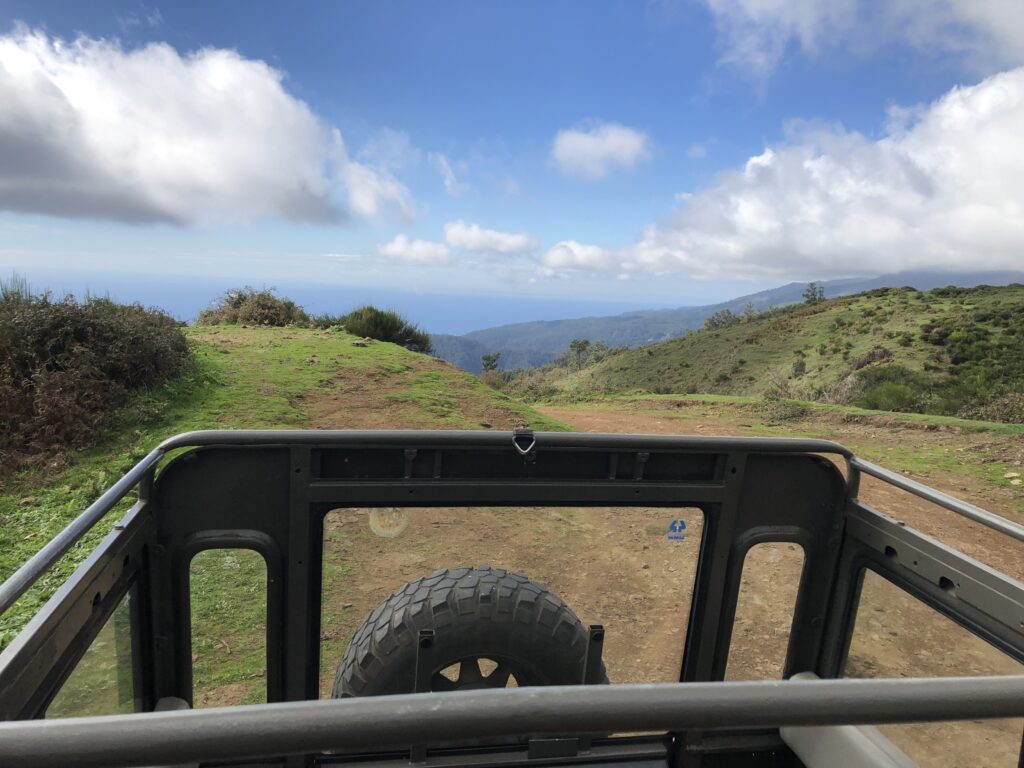 When the Portuguese arrived in the 1400s, they created a system of irrigation channels called levadas. These levadas created walking paths that cross over 1350 miles of the island. Some levada walks pass through tunnels, ledges, and waterfalls, but we took a 20-minute walk through a small village.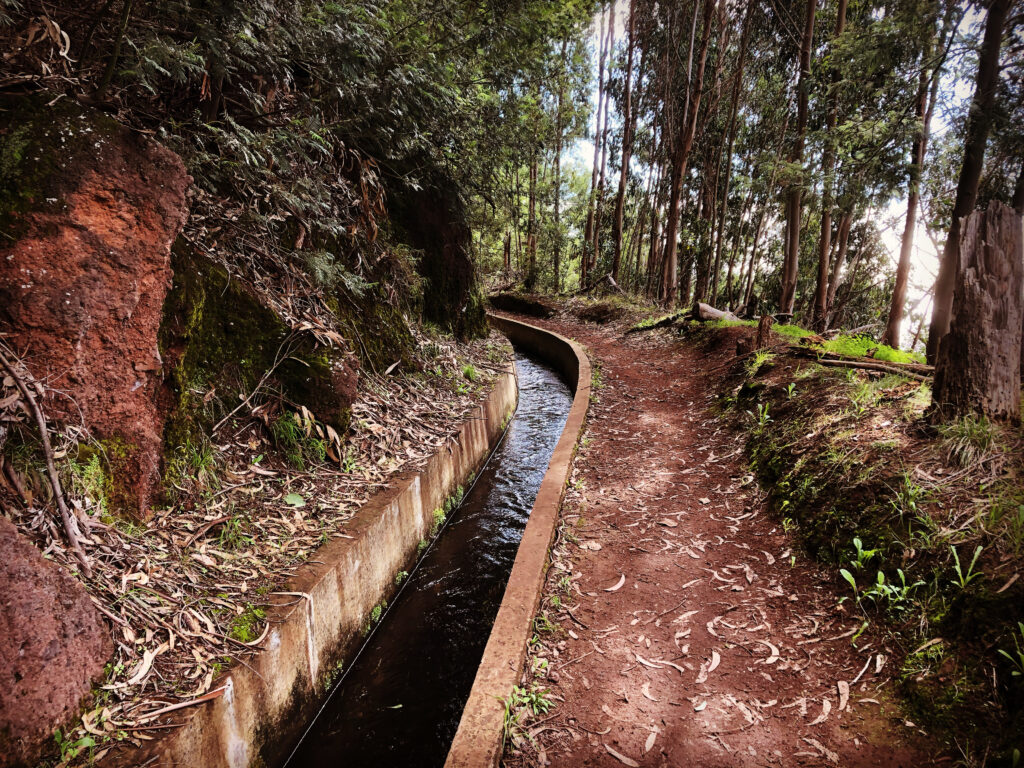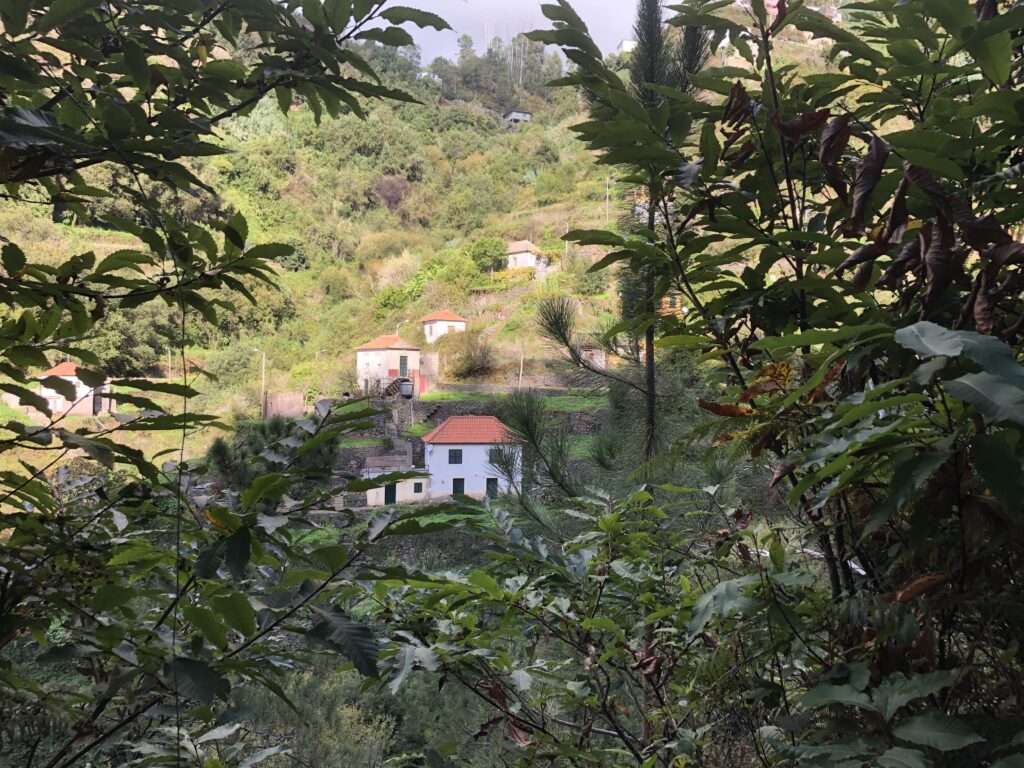 We stopped for a late lunch at Ponta do Sol, another beautiful seaside village.