Cindy Miller, owner of Global Adventures Travel LLC, grew up in Des Moines, Iowa and graduated cum laude from Drake University with a degree in International Relations. Her love of travel began as a kid when her parents dragged her across the country on countless great American road trips. A self-described homebody, she has ventured as far as Iceland, Japan, Morocco, New Zealand, and Belize, thus putting her definition of "homebody" in question. In addition to travel she loves adventure (hence the moniker attached to her business) and relishes the opportunity to venture off the beaten path and try something new. Occasionally, that includes kayaking fjords, hiking lava tubes, and something as ill-advised as throwing herself out of a perfectly good airplane. In the last year, she has traveled to Mexico, Britain, France, Italy, Spain, and Portugal.
Since its inception in 2003, Global Adventures Travel has grown each year in revenue and clients. My business is built on previous clients' referrals and word-of-mouth support. I am committed to designing itineraries based on my client's passions while adhering to their budget. I am also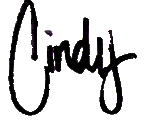 committed to expanding my own travel experiences. At last count I've journeyed to 54 countries on 5 continents, and my goal is all 7 continents and 100 countries. I want to be able to help clients navigate Tokyo's subway system and chart the best driving itinerary through Tuscany. I refuse to be just a salesperson selling travel.